Youth Programs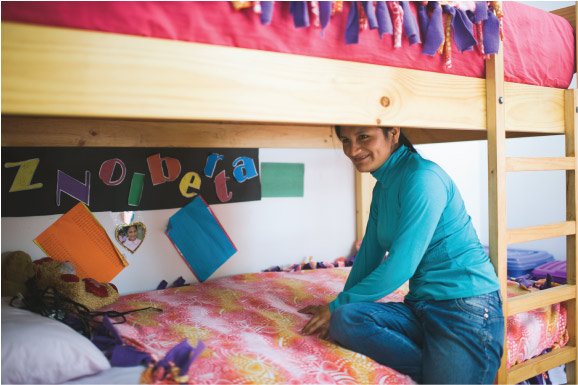 Youth Transitional Home, Hogar Luz de Vida: "Light of Life Home"
John 8:12, "Jesus spoke to the people once more and said, 'I am the light of the world. If you follow me, you won't have to walk in darkness, because you will have the light that leads to life."
Hogar Luz de Vida is the first project to exclusively provide a home for older youth who have aged out of orphan care in Northern Perú. There are many orphanages throughout Perú that provide care for children until they reach the age of eighteen. Yet, what happens to youth who celebrate their eighteenth birthday and find that they are without the crucial support of a biological or adoptive family? These youth are often left to take care of their own needs. They may live on the streets, sell candy, or turn to a life of crime in order to survive.
We believe that these youth deserve to reside in a safe place and have the opportunity to attend college or vocational training. The services provided at Hogar Luz de Vida promote long-term self-sufficiency and help youth make the difficult transition to independent living. We provide a home, education, vocational training, spiritual mentoring, life-skills preparation, and access to medical and mental health services for youth ages 16 to 25.
Hogar Luz de Vida has an excellent team of professionals that includes the director, live-in support coach, psychologist, and social worker. Our Peruvian Board of Directors oversee the day-to-day operations of the home. We have recently completed the first phase of construction on our building, which houses our offices, female youth, and volunteers. We are in the process of beginning the construction of the third floor within the next year. Once fully completed, our building will provide a home for 24 youth who will receive services geared at promoting long-term self-sufficiency. Visit our donation page to find out how you can partner with us to contribute towards our building project.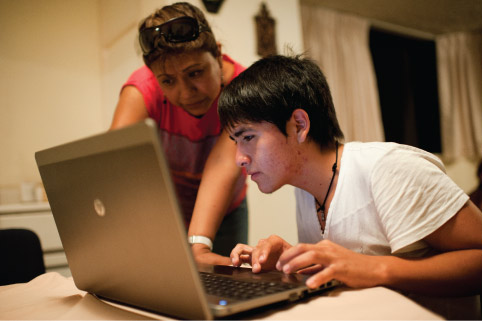 Youth Development Program
Hogar Luz de Vida also provides supportive services for at-risk youth in the community, ages 17 to 24 years.  The program is offered to youth who come from difficult home situations, have limited resources or have been reunified with their biological families after living in local orphanages. The youth attend weekly Bible studies and skills classes focused on independent living.  They also receive counseling and case management services.  The youth are eligible to apply for educational scholarships to assist them in attending a technical school, university, or vocational program.  The ultimate goal of the program is to help each youth become a self-sufficient adult with strong connections to their community.
Preparing for Independence – Orphanage Youth Training Program
Our goal is to not only reach youth after aging out of orphan care, but to help train and prepare youth while they are still living at one of the many orphanages throughout Trujillo.  While not all youth will choose to enter Luz de Vida youth transitional home, the orphanage youth training program, Preparing for Independence, was developed to help these teens receive the practical tools they need to face life after the orphanage and understand the options that await them.
The program consists of weekly training sessions for the adolescents between ages 16-17 who are still living at a partner orphanage and continues for a period of two years.  These youth will receive training on topics such as personal and social development, finances, basic life skills and job preparation.  We believe that this training is crucial in helping these vulnerable teens overcome the challenges that they will face as they approach aging out.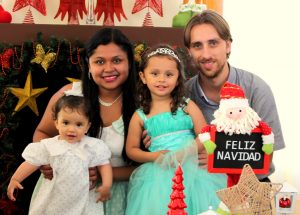 We are asking for help with the support of this new endeavor. First, please keep missionaries Albert den Oudsten and Maresa Vasquez in prayer as they lead this program.  Second, would you be willing to financially support this program to help with the costs of curriculum, transportation for the youth, supplies and snacks?  If you are able to partner with us,  please click here to donate. Thank you for allowing these youth a chance to dream.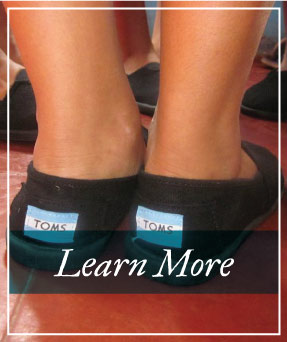 Community Partnerships
We partner with churches and organizations to build awareness of the challenges faced in Perú and provide opportunities for service with our ministry in the United States and in Perú.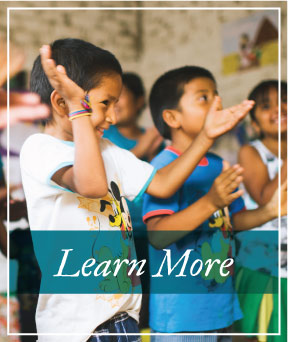 Sustainable Development Initiatives
We provide a variety of classes to the women including: cooking, knitting, sewing, Bible studies and parenting classes.  We also provide counseling and support to families undergoing significant challenges.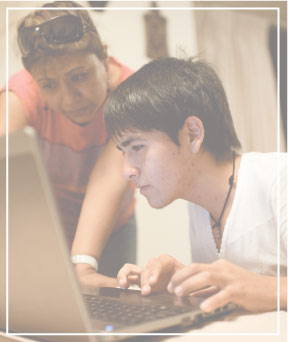 Youth Programs
Corazón de Esperanza provides hope to youth who are emancipating from orphanages and at-risk youth in northern Perú. Learn more about our Building Partners and Corporate Sponsorship, too.