Corazon de Esperanza would like to take this time to reflect on this past year's successes and growth. Earlier this year we were able to open the third floor of our transitional house to those visiting groups over the year. There were five groups that came to visit Peru, and share their talents and service with us.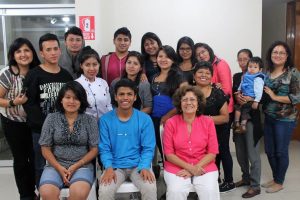 We also want to thank all those who contributed financial this year to furnish this third floor with household items. Your help will provide for further housing of youth in the future. Yanina was an additional smiling face in the transitional house this year. It was also a joy to see the youth grow and experience more than they thought possible this year. For example Miguel lead a presentation with his classmates to teach the staff and the youth skills he himself learned in the classroom, and Luz was able to travel with classmates to see new things to better prepare her for her field of study.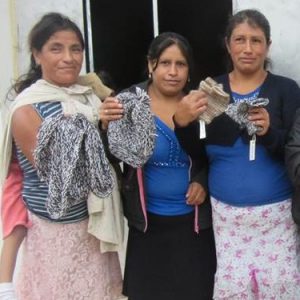 The youth aren't the only ones who experienced new things, but the women in our sustainability project did too. There is now two groups of women who meet in the Trujillo area making handmade items to be purchased on the online store which was launched earlier this year. The women have expanded their knitting skills by including scarf making amongst hats and headbands. Also this year there were more people willing to set aside sometime to volunteer either with projects in Peru or in the United States. These people we are truly thankful for as this dedications and outreach creates more possibilities for the people in Northern Peru. We can't forget about our financial supporters either whether you are helping a youth with their education or just contributing to the overall organization of this non-profit group you are making a difference to better the lives of the people involved in our programs, so thank you. THANK YOU ALL and Merry Christmas!!!